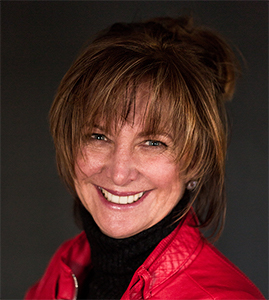 Jennifer Sirois retired from the U.S. Army in 2012 as a Lieutenant Colonel. The U.S. government demonstrated respect for Sirois' integrity and discretion by awarding her a top-secret security clearance that it consistently renewed during her 28-year career. LTC(R) Sirois served as both a military police and military intelligence officer and held multiple command and staff positions that honed her leadership and critical analysis skills.
Ms. Sirois acquired extensive experience in conducting complex counter-narcotics investigations while serving in joint state and federal law enforcement task forces. While serving overseas, Ms. Sirois designed and directed the collections and analysis operations of multiple field agents and staff agencies engaged in the war against narco-terrorist trafficking syndicates.
In 2013, the Association of Certified Fraud Examiners awarded Jennifer Sirois the prestigious Certified Fraud Examiner's license. SIA's white collar investigations have provided clients with the intelligence required to seek and obtain financial restitution. During 2013 her peers within the New Jersey Licensed Private Investigators Association honored Ms. Sirois by awarding her Investigator of the Year. In 2016, The New Jersey Supreme Court appointed Ms. Sirois as a public member to the Monmouth County District of the Office of Attorney Ethics. The District investigates and decides attorney ethics violations. Ms. Sirois currently serves as an elected trustee on the board of the New Jersey Licensed Private Investigators Association.
SIA SERVICES
---
Licensed, Bonded and Insured in:
New Jersey, Lic# 8475

Delaware, Lic# 19-215-A

Pennsylvania, Lic# 3488-2020
Certified Fraud Examiner #632961
Public Member District IX Office of Attorney Ethics
NJLPIA 2013 Investigator of the Year
Trustee, Executive Board, NJ Licensed Private Investigators Assoc.